Micro light Flying Training
Flying Training was conducted on Microlight aircraft State Hanger airport, Bhopal on 23rd- 24th June, 2022. Five students from Class IX took part in the training. Each student learnt to fly a Microlight aircraft. They flew it for 15 minutes in guidance of Co-wing commander Mr. Nishant Pawar and Mr. Nirmal Yadav. Students were very enthusiastic as they had a new experience in life and also it boosted their confidence level. It was an experiential learning of life and an example to soar in the sky of life.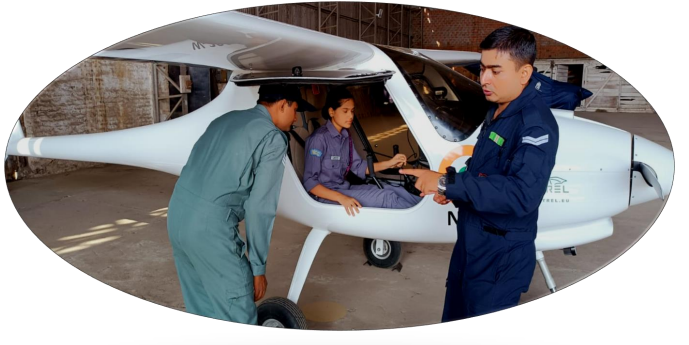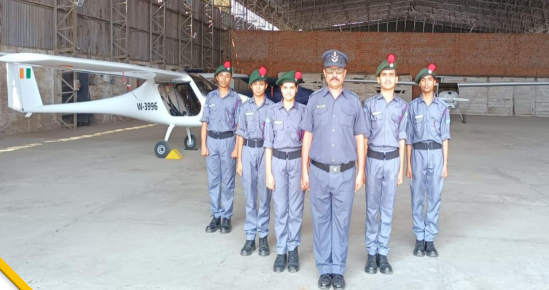 NCC ATCI Camp
Date: – 01-Jun-2022 to 10-Jun-2022
ATCI camp was organized by 2MP AIR SQN NCC at Bansal Engineering Institute, Bhopal. The students took part in following activities for an enriching experience:
Drill
Weapon Training
Cultural Activities
Aero modeling
First aid training
Seminars were conducted by Air force recruitment board on psychology and SSB training
Plantation on World Environment Day was done by twenty five students supported by NCC officer to spread awareness about environmental factors required for criticality of survival.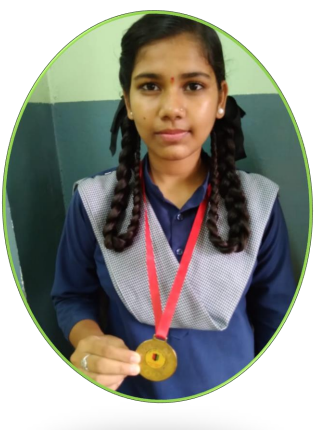 Achievement – Yogita Mehra of class IX B won the 1st prize in Solo dance competition
Alumni Achievement
It is a proud moment for Graphite Higher Secondary School that one of our alumni students Ms. Sheetal Vaishnav has been selected by two reputed companies Cognizant and TCS-Ninja. Her efforts have made her a role model for many. Heartiest congratulations to Sheetal and best wishes for her future endeavours.
Keep it up, Sheetal!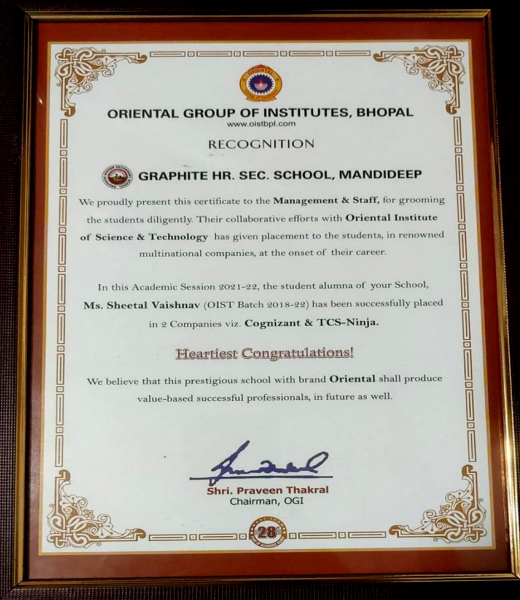 64th Divisional Ball Badminton Match
64th Divisional level ball badminton tournament under 14, under 17 and 19 years was held at Model School, Bhopal in which students played with sportsman spirit and added a feather in their cap by excelling in the following events; Under 14 & 19 year boys – Bhopal won over Raisen, Under 14, 17 & 19 year girls – Raisen won over Bhopal and Under 17 year boys – Raisen won the match.
State Kho-Kho Championship
State level Kho-Kho Championship was played at Jabalpur, Madhya Pradesh in which teams of boys and girls from all the states of India participated and students exhibited wonderful skills of the game and stole the hearts of all. The tournament was a huge success and some new talent was also observed during the kho-kho matches