Scoolothon
PROUD MOMENT FOR GRAPHITE SCHOOL
WINNER OF NATIONAL LEVEL COMPETITION
SCHOOLATHON ON SUSTAINABILITY 2023 COMPETITION ORGANISED BY BSG & MANAV RACHNA UNIVERSITY FARIDABAD......
Team Planet Saviour of Graphite School won prize in All India Competition on a Sustainable World....
Congratulations to our students winners and their mentors....🏆🎉🏆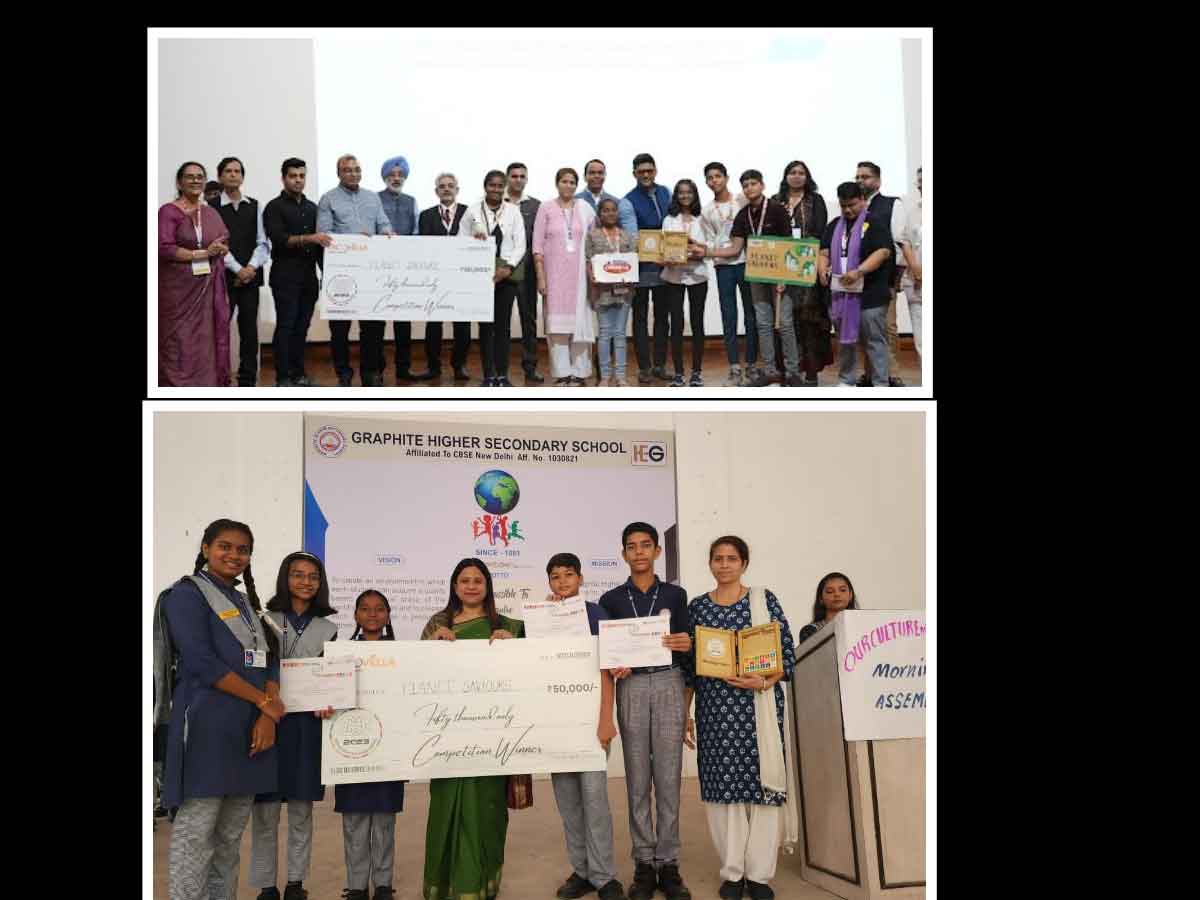 Awareness on menstrual drive
Activity -Skit (presented by 11th class students)
Learning objectives 1. Increase awareness among adolescent girls on Menstrual Hygiene. 2. Ensure safe disposal of Sanitary Napkins in an environment friendly manner. Learning outcomes- 1. Normalizing open conversations about menstruation, which will help girls to learn about the different feminine hygiene products available to them and how to properly use them.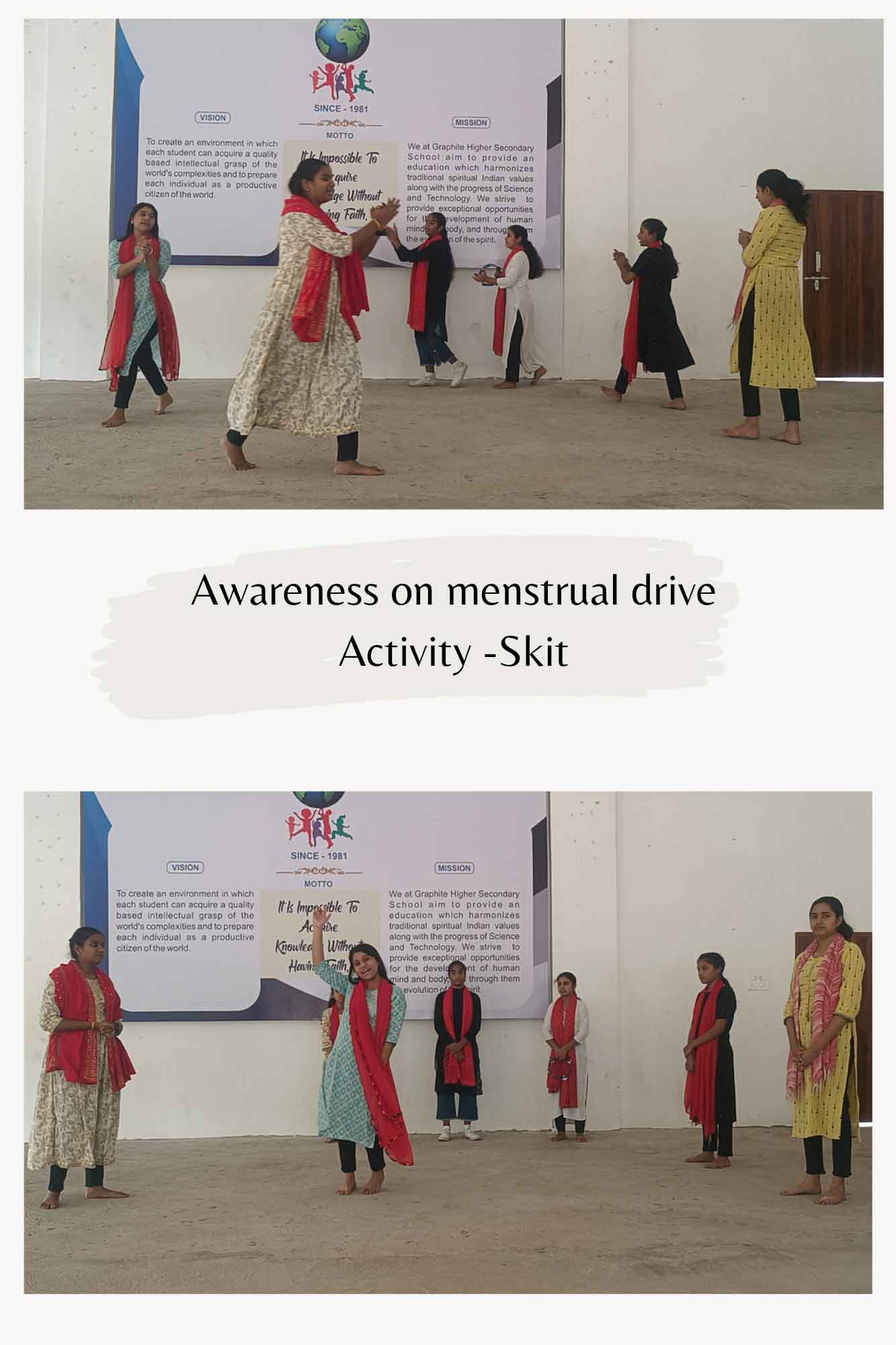 HAR HAATH KITAB
Haar haath kitab is a campaign highlighting SDG goal 12 " Responsible consumption " SDG goal 4 " Quality Education" students were asked to deposit blank pages from the last year's notebooks . Students binded the blank pages and make new notebooks which were distributed to needy students .The objective of this campaign is to promote literacy by donating books to deprive children.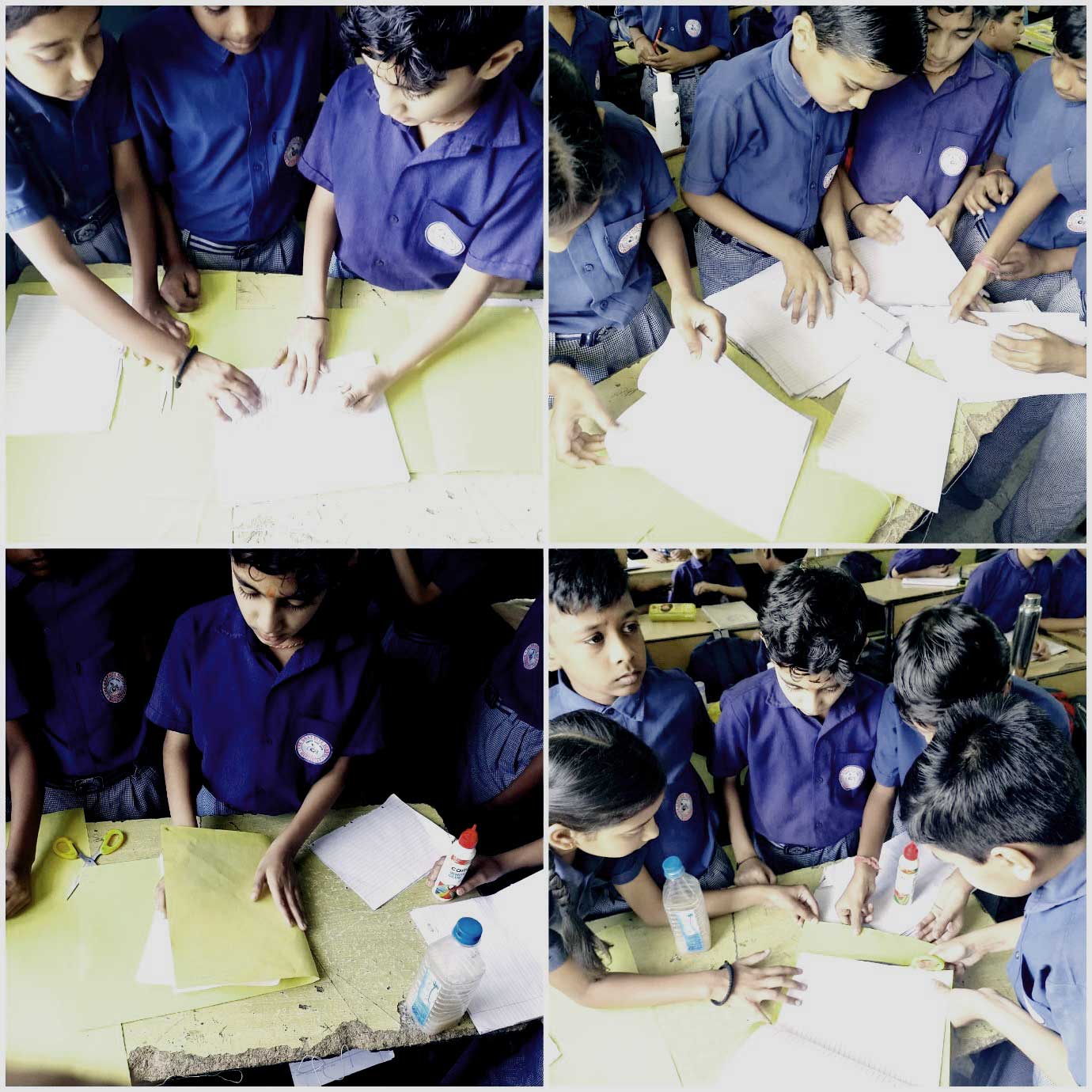 Earth day Celebration
On the occasion of world earth day, the young Graphitians started their day bytaking oath of saving the mother earth by conserving energy resources. Students practically learned the steps of making compost using organic waste with a view to use the product in school garden and at home. Vity This activity highlights SDG No. 13 Climate action and and SDG NO 12 Responsible consumption and production.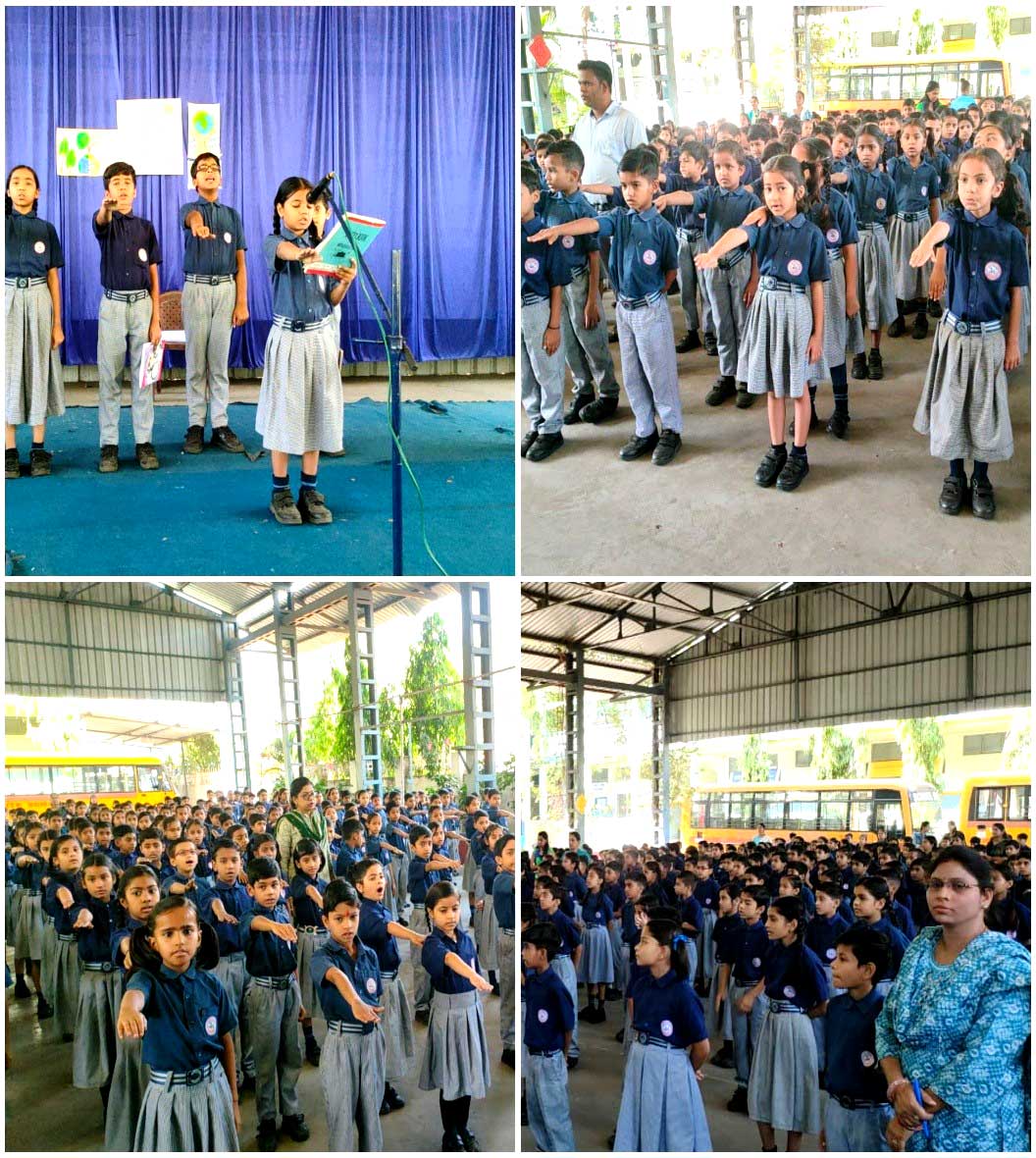 SDG Activity – "Nardep Visit"
A 5 day exhaustive trip was organized for students and teachers (02 teachers and 02 students) to Nardep, Kanyakumari with the following objectives:
1. Constructive learning on SDG with so much of passion and hands on training.
2. Eco-friendly technology can help preserve the environment through energy efficiency and reduction of harmful waste.
3. Different types of composts
4. Azolla technology
5.Vermi wash
6. Liquid formulations
7. Integrated pest management
8. Bio gas plant
9. To have knowledge about procedure of making mud brick.
10. To guide people towards sustainable rightful living.
11. And much more…

A detailed report has been shared in the SDG Record.
This trip gave students an insight on SDG and they gained practical exposure to what they are taught in school. This visit was the best utilization of their summer break.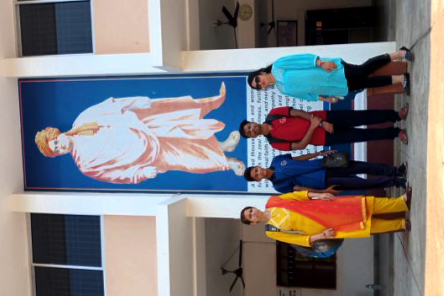 QUIZ- BRAIN HUSTLE (June 27)
An Online quiz- Brain Hustle was organized for the students of II to V to spread awareness about the SDG and identify the major sustainability challenges. First a session was taken by Dr. PoojaDwivedi (SDG incharge Primary wing) where she imparted knowledge regarding the SDG and also made the students aware about there social responsibility as future citizens.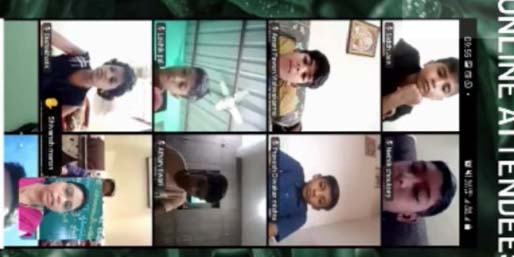 Special Morning Assembly on SDGs
A special morning assembly was held to introduce the concept of SDGs to the students.
The students of class X demonstrated and stressed on the measures to be taken towards protecting Mother Earth and ensure a safe future. The students presented speeches on various SDGs No 1 to 4 and highlighted the importance of these goals.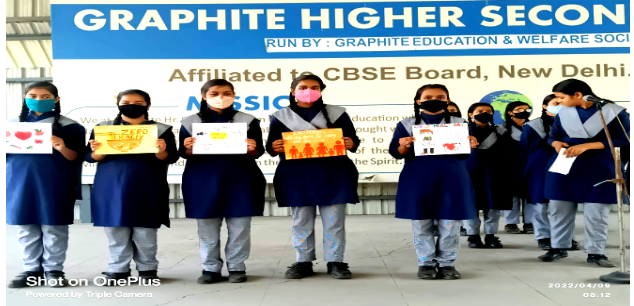 Skit on SDGs
A skit was enacted by the students that conveyed a message on quality education.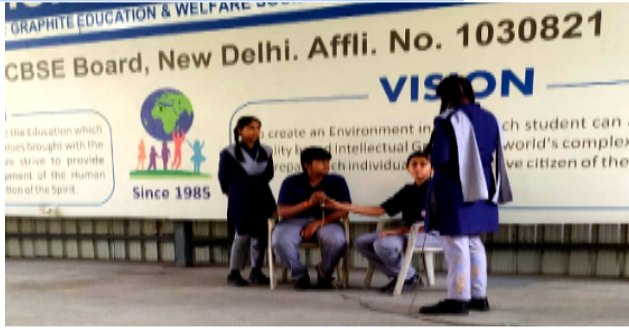 Quiz in Morning Assembly on SDGs.
To enhance the knowledge of students on SDGs an open quiz was organized by the SDG Club in the morning assembly.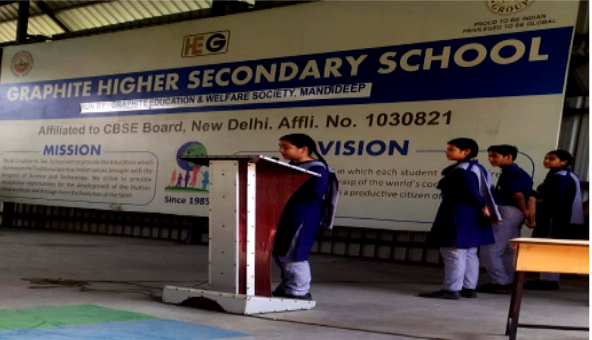 World Earth day - Poster Making Competition
The SDG club in collaboration of Eco club had organized an Poster Making Competition for the students of the Class VI to XII on earth day. The objective of the competition was to ignite the imagination and creativity of the students.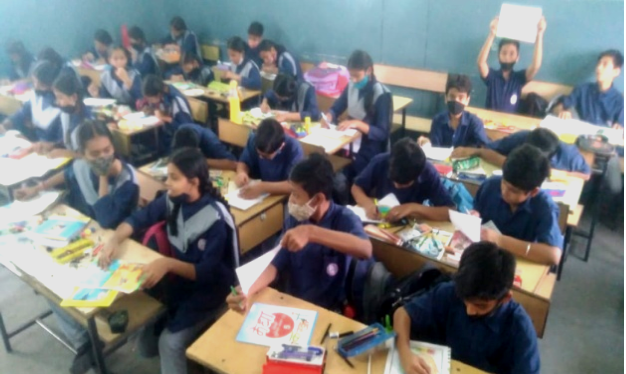 Inter House Quiz on SDG
To raise the awareness of students on earth, health and heritage, an Inter house quiz competition for the students of classes VII, VIII, IX & X in Graphite school was conducted in April, 2022.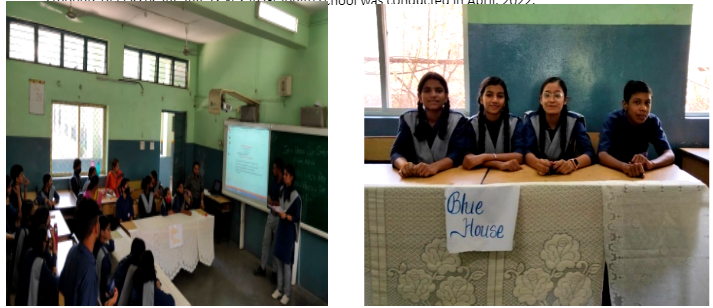 Each One - Teach One
To spread the knowledge for betterment of community through education, A literacy awareness drive was conducted in May 2022 as a summer holiday homework in Graphite school for the students of class IX & X.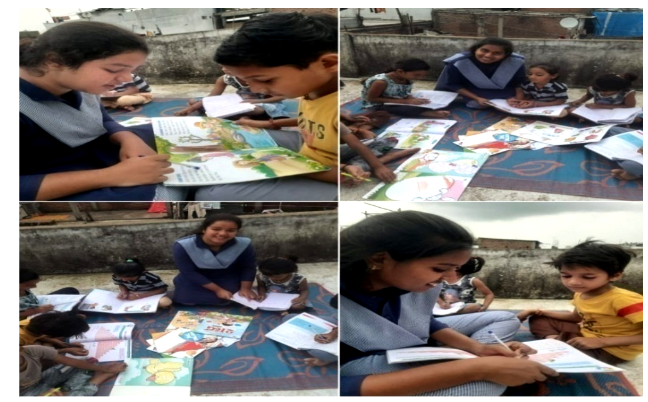 Plantation Drive
To raise the awareness of students on 'Mother Earth', Graphite School, Mandideep carried out a Tree Plantation Drive inside the school premises on June 2022, to reduce air pollution and global warming.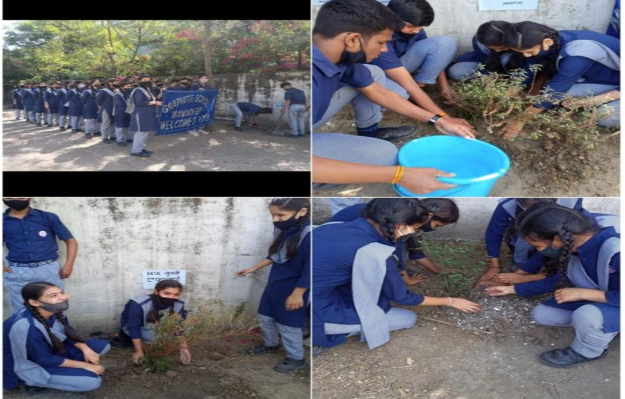 Workshop on Eco Friendly Ganesha
To bring awareness about the eco friendly environment attitude among the students, a workshop was conducted by the Art Instructor Mr. Jitendra Sharma for the students of classes VI to XII to sensitise students to the environmental contamination caused by the immersion of POP Ganesha idols.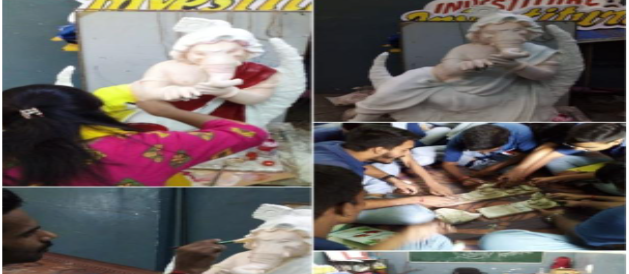 Energy Literacy Programme (Urjaharta Saksharta Abhiyan)
To sentsitize students to save energy resources, a energy Literacy Programme was started by M.P. Govt ( UShA) . Under this programme, students of school were introduced on topic , energy , solar energy & ways to conserve energy . After watching video & modules , students have to attempt an online quiz & generate a certificate.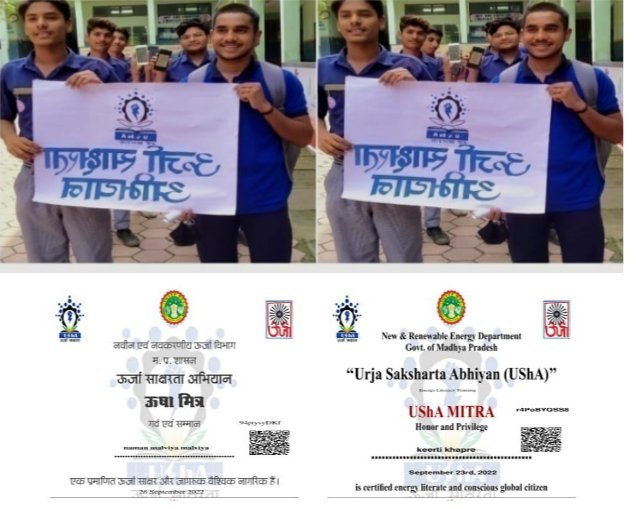 The Road to the SDGs
To make junior class students (III-VI) aware about the concept & importance of SDGs, a presentation was done by the students of class XI, higher class students briefed junior class students about SDG and in last asked question related to SDG.

Joy of Giving - Daan Utsav (SDG No .10 Reduced Inequalities)
To sensitize students about social connections and learn the values of giving and kindness. Graphite Higher Secondary , Mandideep organised 'Joy of giving'- Daan Utsav event from 2021 and each year it grows. Students from School participated in Joy of Giving Week , the staff and students contributed second hand reusable items of clothing, books, toys , educational games , shoes , wollen , bed sheets and bags . The students visited Slum area Rohit Nagar of Mandideep and distributed the collected items in residential people of that area. The motto of this activity resonated there by encouraging civic responsibilities , inculcating the spirit of giving back to the community and creating compassionate and selfless partnership .