Science Workshop - Space and Beyond
As part of our continued efforts to get young minds interested in Space Science a workshop called 'Space and beyond 'was organised. This workshop was conducted by Aryabhatta Foundation at Gurukul Auditorium. Aryabhatta Foundation is dedicated to creating workshops for innovative projects to popularise science among children. Mr. Sanjay Gupta from foundation gave valuable and informative knowledge about space technology and astronomy. Science stream students from classes 9th to 12th attended the workshop to gain practical knowledge about astronomy and enriched their understanding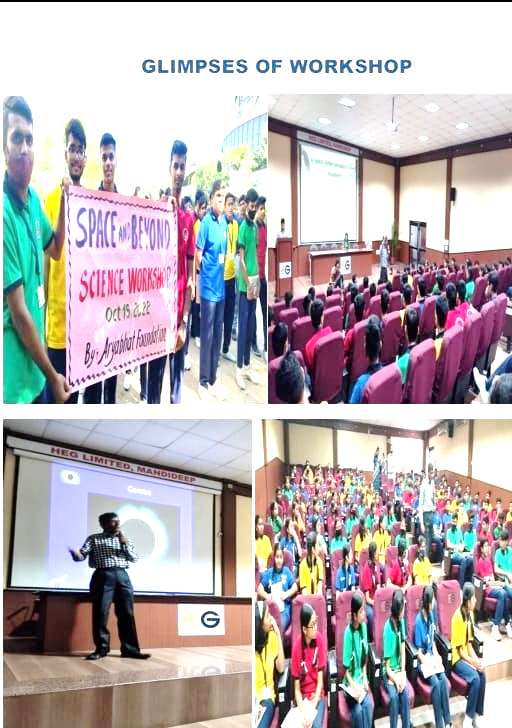 Chrysalis Training
This training will be fruitful to students as well as the best opportunity to learn a new format of teaching and learning to the teachers. Special thanks to Principal Ma'am Ms. Swati Rahatekar and Chrysalis for organizing such a wonderful training which comprises of - Detailed despcription of the entire training, Key take aways from it and Learning outcomes. The resource person for this training was Ms. Vidhi Sharma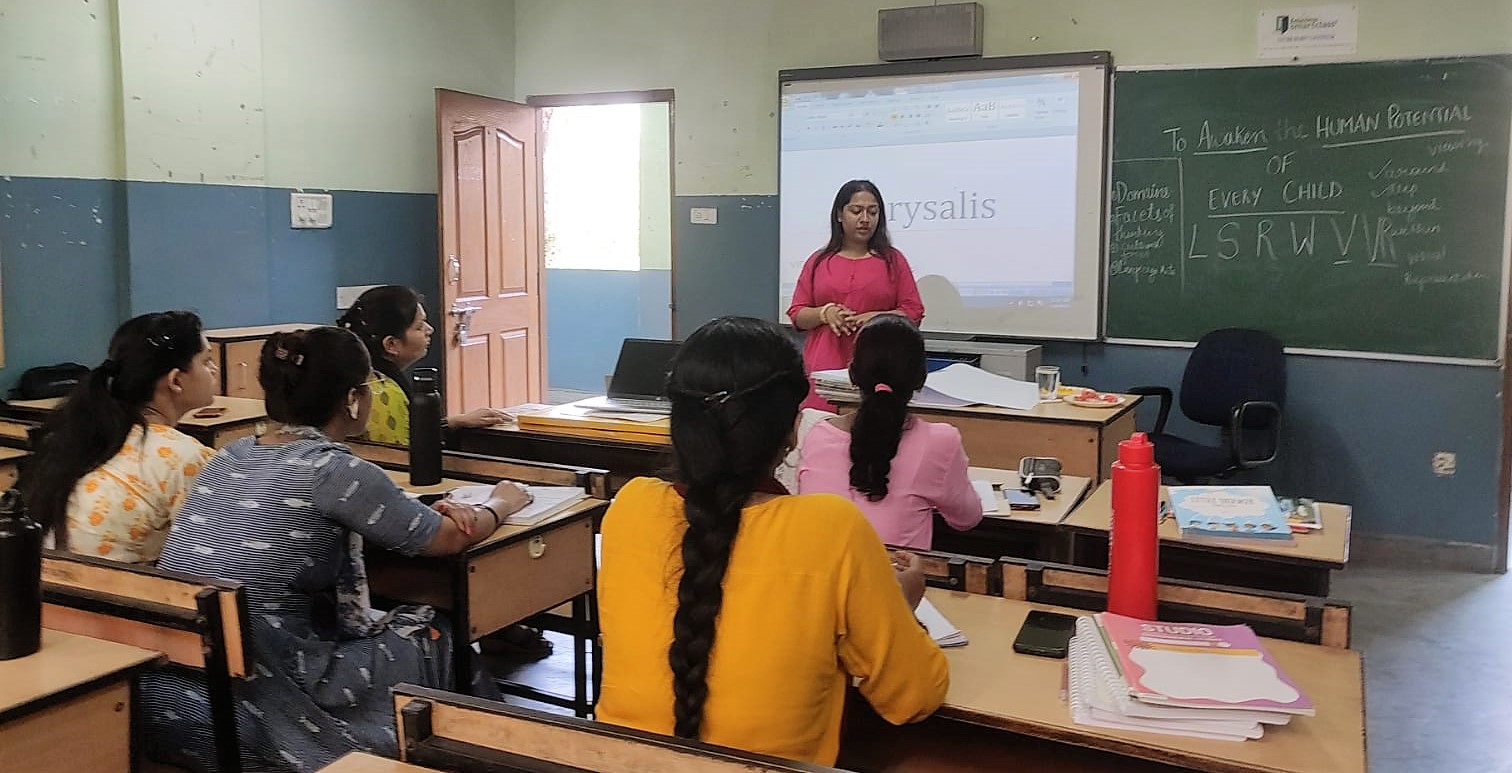 Orange Workshop
Orange publications has organised a workshop for explaining the curriculum of AI from class VI to IX. Six teachers from Graphite attended the workshop. It helped the teachers to understand the curriculum and further cascade it to the concerned in turn. The workshop was a fruitful one which helped to clarify the concept well. The resource persons were – Ayush Tiwari and Ashish Tiwari.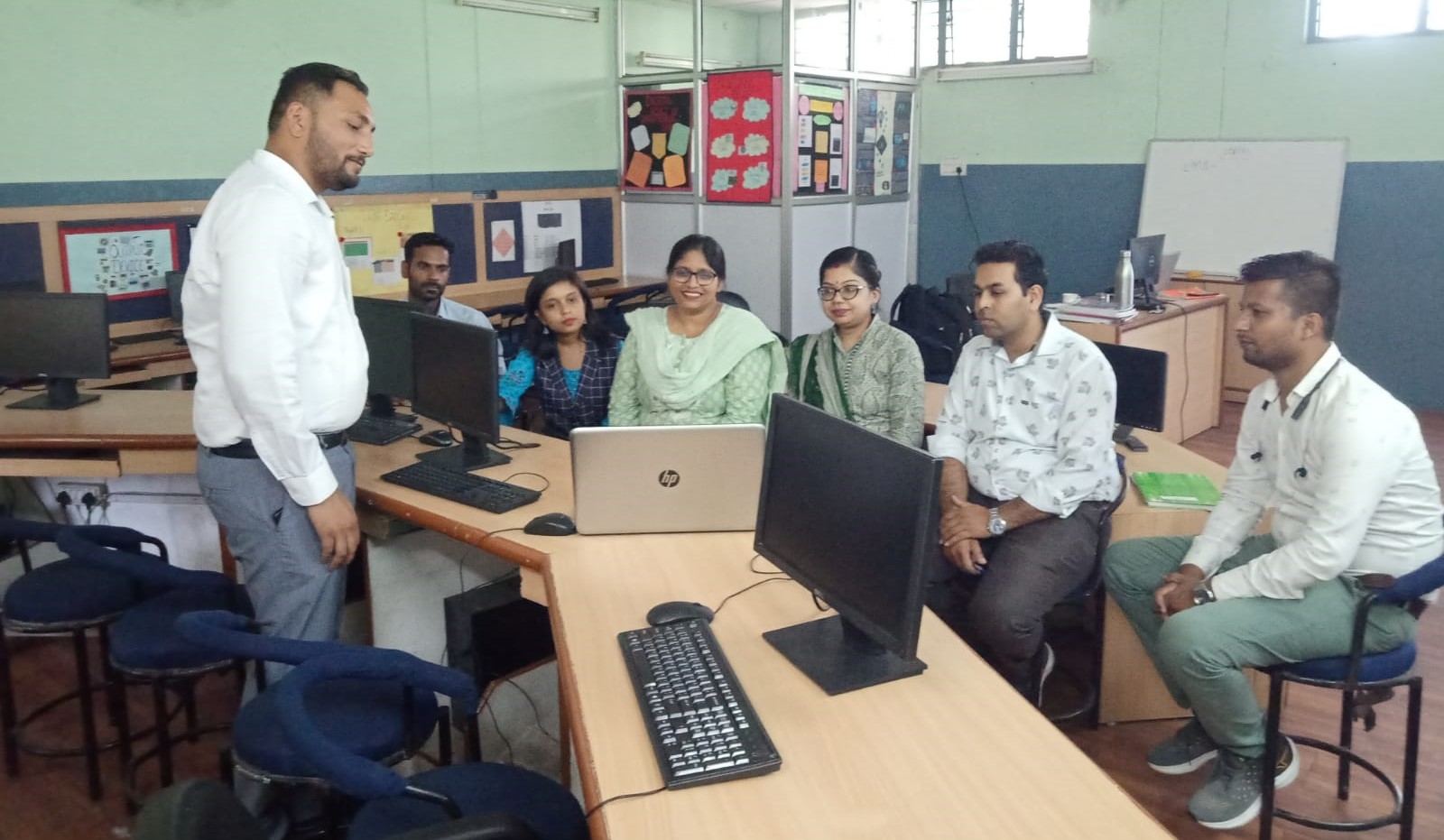 Participation in Workshop on Science
A workshop on science (Chemistry) was held on June 22-23, 2018, at Fr. Agnel Co-Ed Sr. Sec School, Gandhi Nagar, Bhopal. The workshop was conducted by Dr Brijesh Pare. Smt. Divya Sharma, Head of the Department of Chemistry, Graphite School, attended the workshop. In the workshop, a module of Active Learning Techniques of Chemistry was presented and the emphasis was on the chemical equations and chemistry practicals.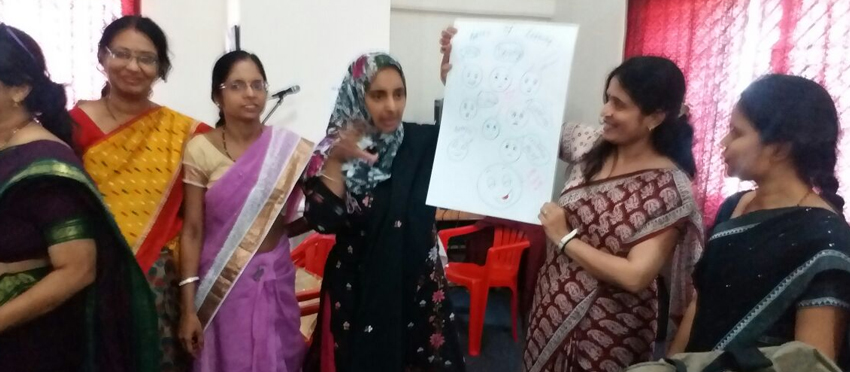 Geeta Gayan Pariksha
Geeta Gayan Pariksha was conducted by Chinmay Mission in which 610 students participated. At the city level 65 students were selected to participate in the next level competition to be held at Chinmay Mission Ashram, Saket Nagar, Bhopal. In the competition, Graphite school students recited the shlokas with confidence and the fluent rendering of Sanskrit words by students was appreciated by all.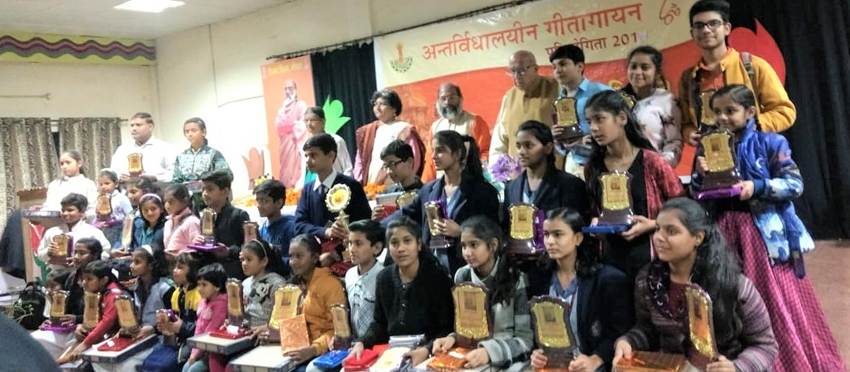 Workshop on Safety & Lifeskills Care
A workshop cum consensus building on project CACA to laud the issue of child safety was organised at Sagar Public School Gandhi Nagar Bhopal. The project CACA is a school driven, child-centric, preventive and holistic project that creates a safety net for children from abuses. The project CACA initiates a series of school driven dialogue and behavior changes among all the stake holders i.e. children, parents, teachers and non-teaching staff on child rights, gender equality and child abuse. The essence of the project is responsibility, trust & collaboration among the stake holders.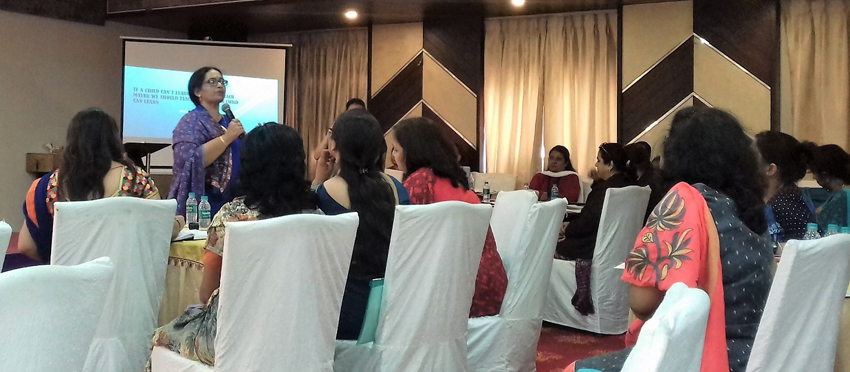 Two teachers from Graphite school Ms C. Madhumati & Ms Anshu Shrivastava attended the workshop and it was an eye opener on various issues related to the safety of students in the school. Special cell of teachers as responsible persons for developing awareness in students & for safety of students was constructed during the workshop. Students were told about the unsafe situations they may face and the ways to come out of it safely. They were also told about the POCSO-E BOX created by NCPCR POCSO - Act 2012 and how they can use it.
Fire Safety Training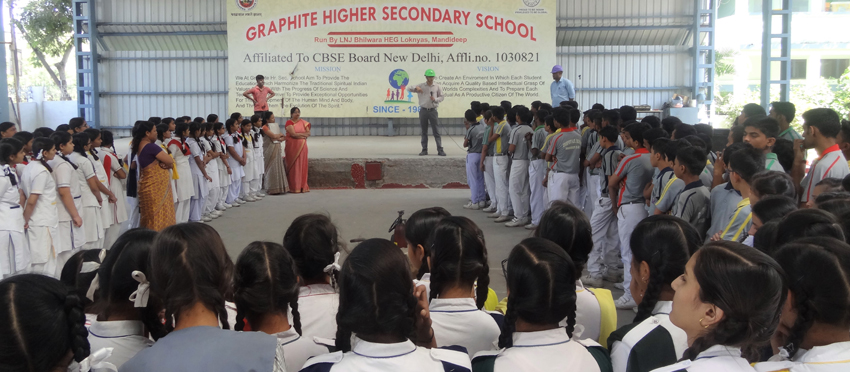 Fire safety training conducted at Graphite School on 29th October 2018. Total 90 students participated in this training. Students of different classes understood about the basics of fire fighting and their equipments. Practical Demonstration for operation of F/E was also carried out for students. It was a great learning experience for all the students as they got to know that how to react in fire emergency situations.